The goal of marketing is to generate revenue for a brand, company, or organisation. To accomplish this, a marketer must choose a productive area to place an ad to ensure that it is seen by many people. To increase awareness or make an immediate sale.  Billboards in Lagos help you achieve them.
Billboards in Lagos
With over 16 million inhabitants, Lagos is the most populous city in Africa and the 4th most populous city in the world, making it one of the fastest-growing cities in the world. The population is growing at a rate of about 275,000 per year. People from other parts of Nigeria and neighbouring countries are migrating to Lagos in search of a better life and new economic opportunities.
Lagos State is arguably the most economically important state in the country. It is a major financial centre and would be the fifth-largest economy in Africa if it were a country. Lagos itself is a very busy place and a hotspot for all kinds of business. There are a lot of advertising campaigns going on billboards in Lagos right now. This is to the extent that new billboards are being built. Lagos is divided into two parts: the mainland and the island, both of which are hot and lively. 
Why it is important to advertise on billboards in Lagos
There are many options when it comes to advertising, but one of the biggest ways to create a buzz is through billboards. Before you look into it, you must first ask yourself where exactly you can get enough attention and visitors for your billboard advertising. Most companies are interested in Lagos because of its economic advantages and high occupancy rate as there are many business opportunities in Lagos. Many companies move to Lagos to build their business and brand. Billboard advertising attracts attention and can be incredibly effective. Here are key benefits:
Visibility
It's nearly impossible to avoid billboards, so there's a chance that hundreds of thousands of people will pass by your billboard and your message every day. The beauty of this is that people are likely to take the same route on a regular basis, which means there's a good chance that the same people will see your billboard multiple times. This creates room for your brand to be highly visible. 
Location
When it comes to billboard advertising, it is very important to find a good location to attract the desired target audience and as many people as possible. The benefit of choosing strategic locations for your billboard advertising is that it can generate more traffic for your brand, which in turn can increase sales.
The fact that Lagos itself is a hotspot cannot be disputed. Within Lagos which in itself is a hotspot, there are popular hotspots. It's like having another pod inside a pod. These major areas include: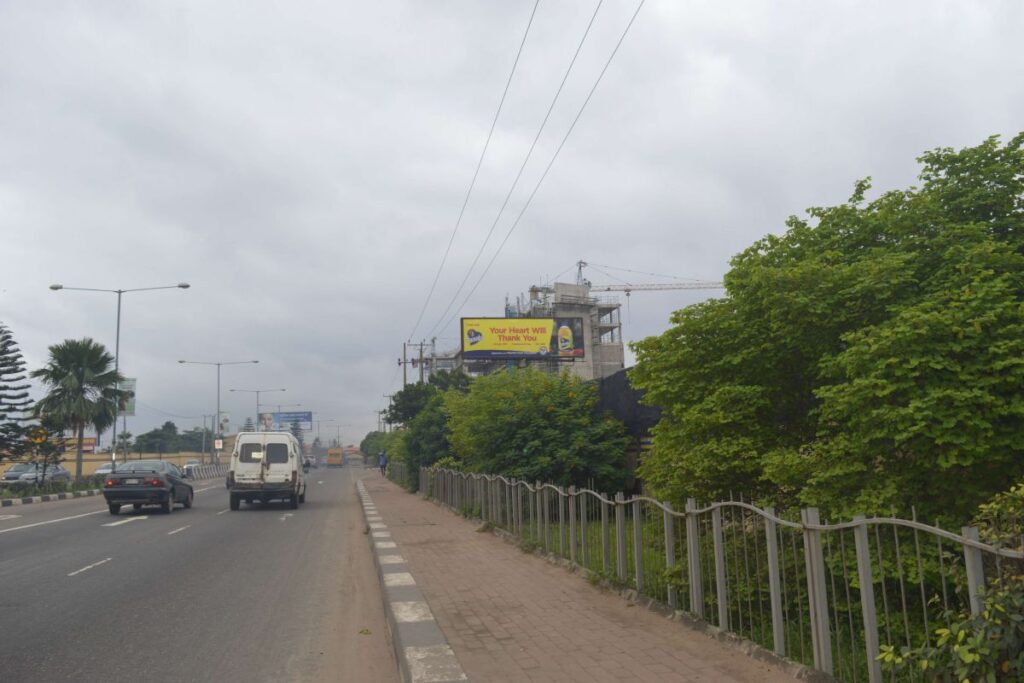 Billboards along Mobolaji Bank Anthony Way are hotspots for brands in Lagos. Billboards at this location are ideal for showcasing brands to a large corporate audience and are visible to both motorists and pedestrians. Billboards at this location are seen by pedestrians and motorists on their way to and from the local and international airports.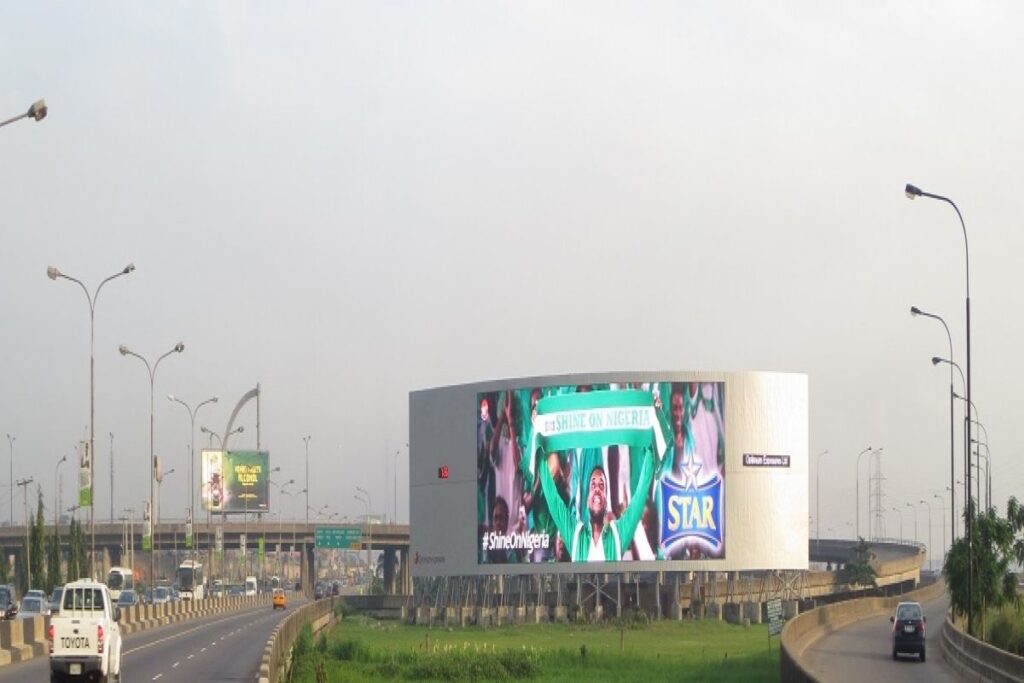 Lekki is an important part of Lagos Island, fondly called "the island" by Lagosians. Among other things, Lekki is known for being a busy commercial hub in Lagos. So you do not have to worry about your advertisement being seen by enough people. The billboards at this location are strategically placed along the Lekki traffic route, targeting Victoria Island and Lekki-Ajah traffic. They are located in close proximity to the Penisula Hotel. These backlit billboards are very effective for advertisers who want to target a large, serious audience. They vividly display the company's products and services to both vehicular and pedestrian traffic from a great distance. Billboards strategically positioned at Lekki Epe Expressway Toll Plaza attract a lot of traffic as it is a busy, elite part of the city. 
Billboards strategically positioned at Falomo Bridge along Ozumba Mbadiwe Road are designed to appeal to the elite who travel this road. Placing your billboards at this location is efficient for advertisers who want to reach large audiences, aspiring individuals and business people at all times of the day. This is a very good location to attract visitors to your advertisement as there is a lot of vehicular traffic and through the traffic of workers and aspiring youths, businessmen and important decision-makers.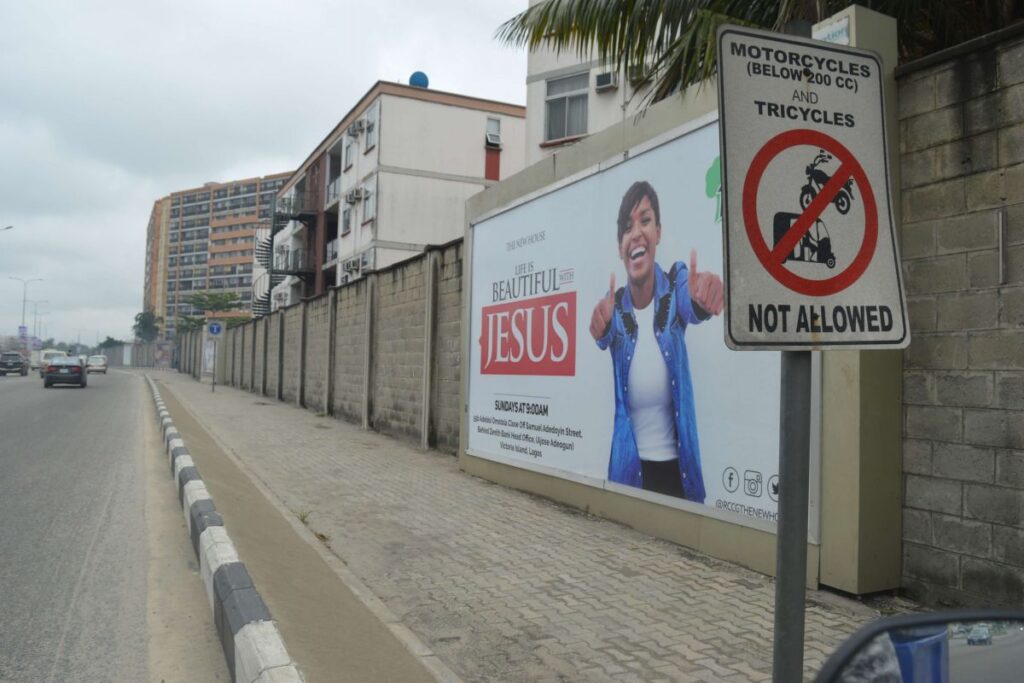 This location is good for placing your billboards and reaching the desired target audience as there is a lot of vehicular traffic from corporate employees. The billboards are strategically positioned at 1004 Housing Estate, Ozumba Mbadiwe, Victoria Island and are in close proximity to the Civic Centre. This allows advertisers to showcase their company's products and services to a wide audience.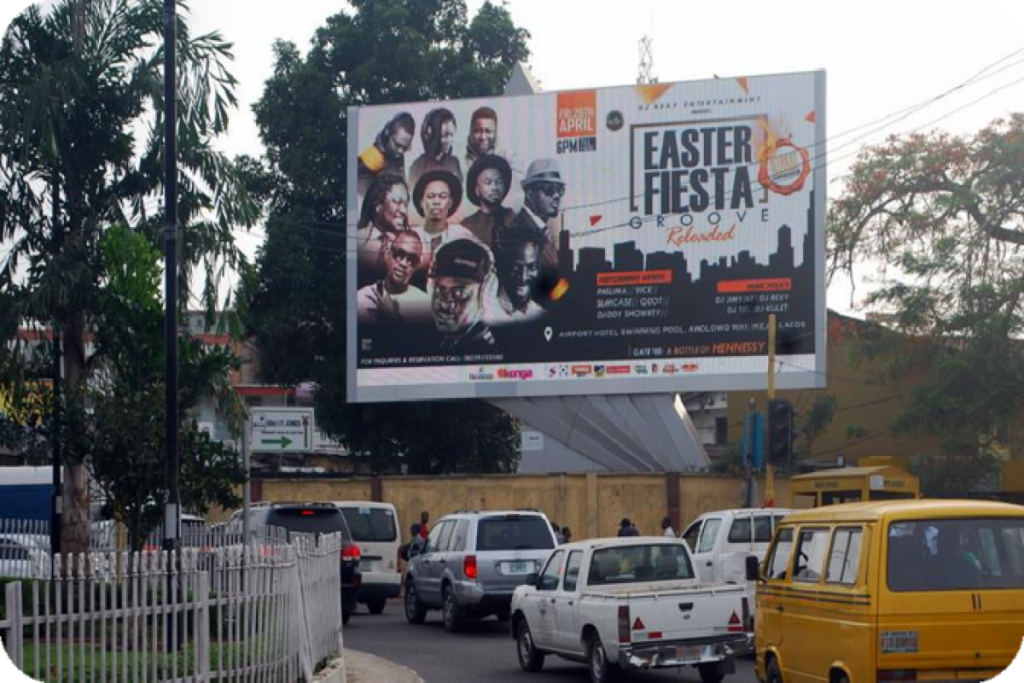 Billboards at this location reach a large number of passengers facing traffic to Allen Avenue on one side and traffic to Alausa on the other. This location for a billboard provides widespread visibility to both vehicular and pedestrian traffic by directly conveying the advertising message along this heavily travelled route. The proximity to the market and Ikeja City Mall offers advertisers the opportunity to influence consumer purchasing decisions. These billboards attract tremendous vehicular and pedestrian traffic, ensuring 100% visibility of your advertising message.